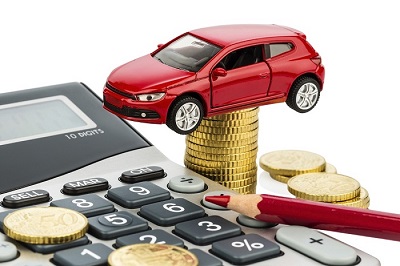 Posted by Team AVS on 21 Jun, 2018 0 Comments

Assistant Commissioner Kath Anderson has announced that the ATO is particularly concerned about taxpayers either making mistakes or deliberately lodging false claims in relation to work-related car expenses over tax time 2018.

"Last year around 3.5 million people made a work-related car expense claims, and together they totalled about $8.8 billion," Anderson says. "Now that's a lot of money — and Australians expect us to make sure that people are doing the right thing and not overclaiming."

Anderson says that although the ATO realises the rules around car expenses can be tricky for anyone not using the services of a tax practitioner, and that it generally sees a lot of mistakes made in claiming these expenses, it is also seeing some people who are deliberately making false claims.

"This year we will be particularly focused on people claiming things they're not entitled to, like home-to-work travel or other private trips. Or perhaps making claims for trips that they didn't actually do or claiming expenses that their employer has already paid for or reimbursed."

Note that the ATO's ability to identify unusual claims or red flags is improving every year due to enhancements in technology and extra data that is increasingly being made available to it.

For example, Anderson says the ATO is now using analytics to identify unusual claims being made by taxpayers by comparing them to their peers — those who are in similar occupations, earning similar amounts of income. "We also use analytics to identify claim patterns. For example, we know that over 800,000 people claimed exactly 5,000 kilometres under the cents-per-kilometre method last year," she says. "Now we're not suggesting that that's all wrong, but it is something that we'll be able to look into. And of course, when we do identify a red flag we will investigate, by either checking records and maybe even talking to an employer."

Anderson says the best way for taxpayers to avoid mistakes is to remember these three golden rules:

only make a car claim if you paid for the expense yourself and you weren't reimbursed
ensure it's directly related to earning income — in other words, your employer required you to make those trips as part of your job
make sure you have a record to support your claim.

It is also important that you remember that there's no such thing as a "standard claim" or a "safe" amount — as this year especially is likely to see particular scrutiny on this area of deductions.

"One of the most common mistakes that people make is claiming home to work travel," Anderson says. "The reality is that for most people this is not deductible because at that point in time, when you're travelling to and from work, your employer is not paying you, and therefore it's missing that link to earning your income."

Another common mistake that people make is thinking that they can claim 5,000 kilometres as a "standard deduction" under the cents per kilometre method. "Now while you can claim 5,000 kilometres without needing to have a receipt, it's not a free ride. You still need to have actually undertaken that travel as part of your job, and you need to have a record to be able to show how you calculated your claim."

She points out that this year the ATO might actually check with employers about travel that is required for work purposes.

If you have any questions, feel free to ask them in the comment section. We will be happy to answer all your queries.