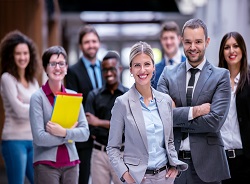 At AVS Business Services, we have designed tools and financial reporting templates that provide more useful information to the business owner than traditional accounting financial statements. By identifying the key drivers for revenue and costs in the business, we can report back to the business owner how the key metrics for these drivers are trending both historically and against budgeted results. From these reports we can then advise the business owner as to the achievability of their financial goals for the business.
These reports can be prepared quarterly or monthly depending on the needs of the business owner. We can also help design dashboard type reporting or "management in a page" reports to the business owner so that they can visualise the performance of the business in formats that make sense to them rather than in typical accounting reports.
Talk to us to know how our management consulting and reports can help you manage your business better.