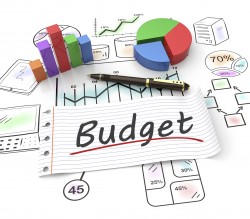 A good budget should be an important part of your business plans. It is one of the best business tools you can have, allowing you to set financial targets and measure your performance. It reflects the businesses' goals and action plans and establishes a basis for measuring and evaluation of performance.
The techniques we utilise in the formation of financial projections will allow you to consider future scenarios and allow you to set goals to strive for in your business. There are many types of budgets like Sales / revenue budgets, expenses and overhead budgets, capital expenditure budgets. We can help you design the right budget for your needs and requirements.
We help business owners cut unnecessary costs. We will begin by looking in to your existing bills and point out any unnecessary costs that are being paid out.
Talk to us to show you, how a budget can provide the figures and data that you can use to prepare for the future of your business.